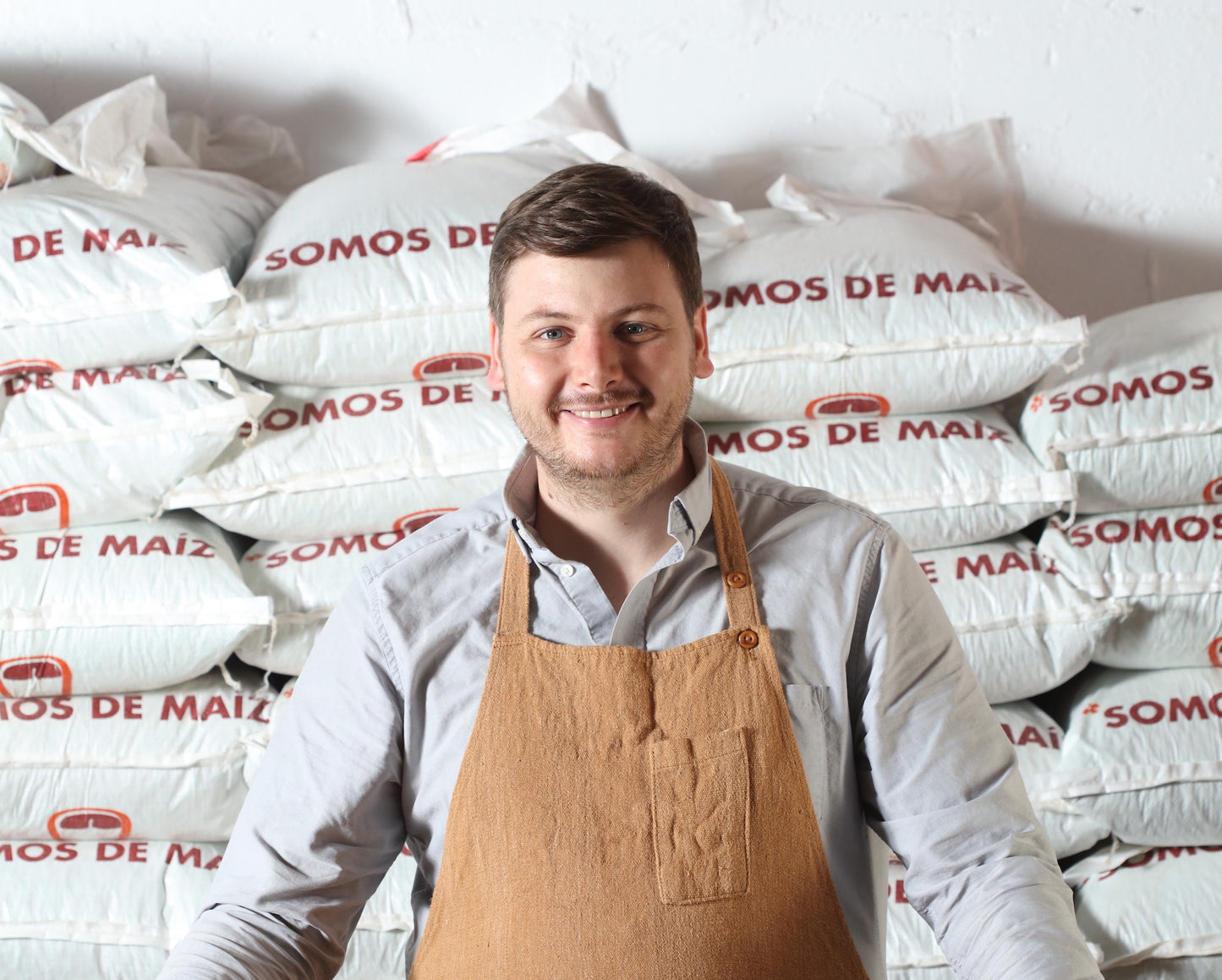 I am from Oaxaca Mexico. Since I was a kid I always wanted to be a pastry chef. My dream was to travel the world, learn from the best, return to Oaxaca and open a bakery.
I set out on that quest after high school and did just that. Graduated in Pastry from CIA, worked at Meadowood in California and Per se. I also got the chance to do a lot of cool stages at places like Jean Georges, Celler de Can Roca and Etxebarri. 
In 2018 I moved back to NYC to work at The Pool. NYC had stolen my heart and I knew I wanted to stay. I was always frustrated that none of the food in NYC tasted like home. So I started doing pop ups called "Comadre Cocina", where I did just that. Cooked dishes that reminded me of Oaxaca.
The biggest challenge for the pop up was making the tortillas. Making them became an obsession. At one point I had #200 pounds of corn and a 2 horsepower mil in my bedroom in Bedstuy. I was chasing a lot of answers. How do I get good corn? How do you nixtamalize? What's the history? What makes a good tortilla? What is a good tortilla?
In the pursuit of all these questions I fell in love, not just with tortillas but with the corn. Learning about amazing heirloom seeds that have been passed down and grown by small farmers for over 150 generations. I also became aware of all the factors that threatened corn, GMO seeds, bio patentes, etc. Learning about corn and being exposed to the social, economical and environmental problems that corn faces, the idea for Sobre Masa
 came to be.
I hope one day Sobre Masa
 is a space where we can not only make delicious tortillas but where we can also promote the culture around corn and straighten the knowledge around it.